Avast is a cybersecurity software used to protect your computer from various viruses or malware attacks. But some users receive an error message "Avast RPC server is unavailable" which means the Avast antivirus RPC server is not accessible. To resolve that, you can read this article on MiniTool Website.
RPC server unavailable error is a common issue that can appear on many applications. Just like other antiviruses, Avast Antivirus may also succumb to some unexpected problems even though it is one of the best antivirus apps that it's widely accessible.
Common trouble facing Avast is the "Avast RPC server is unavailable" issue we will discuss in this article. It is important to learn the reasons for this RPC server unavailable error and troubleshoot them one by one.
What Causes the Avast RPC Server Unavailable Error?
Why does Avast RPC server unavailable error happen? It is hard to specify one culprit but there are some possibilities you may consider.
1. Outdated Windows Version
An outdated Windows version can trigger some issues when you run Avast. It is important to make sure your Windows is up to date. You may think it is time-consuming and you don't need any new Windows experience but running the Avast on outdated Windows may prevent it from working.
2. Remote Service Blocked from Firewall Settings
The firewall may mistake Avast as a threat to block its service. In this way, you need to configure some settings to exclude Avast from the firewall blocking list.
3. Corrupted Files in a System
Corrupted or missing critical system files can be the underlying cause of the problem. You can try to repair Windows registry files with some simple steps.
4. Other Reasons
Some other reasons can make the Avast RPC server unavailable error, such as incorrect Network Settings in the network adapter or incorrect Time and Time zone settings.
After knowing these possible culprits, you can try the following methods to fix the Avast RPC server unavailable issue.
Troubleshoot the Avast RPC Server Unavailable Error
Fix 1: Use Windows Troubleshooting Tool
You can try to use Windows Troubleshooting Tool which can fix errors tied to corrupt settings that prevent critical services from running. Some system errors can be fixed.
Step 1: Click the Windows icon on the menu bar and choose Settings.
Step 2: Scroll down to choose Update & Security and in the Troubleshoot tab, click on Additional troubleshooters.
Step 3: Click on the Incoming Connection option and then choose Run the troubleshooter; then click on the Program Compatibility Troubleshooter option and then choose Run the troubleshooter.
Then it will start detecting issues. Wait for a while and you can follow the prompts to finish the troubleshooting.
Then reboot your computer to see if the issue can be fixed.
Fix 2: Clear the Temporary Files
It is possible that too many files in your system hamper the performance of Avast. To clear the temporary files, you can do as follows.
Step 1: Open the Run dialog box by pressing Windows and R keys and input Temp to enter.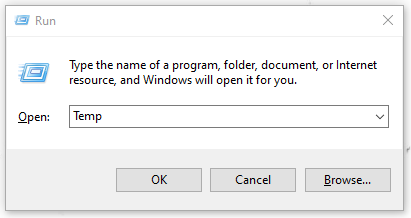 Step 2: Choose all of these temporary folders and files and delete them.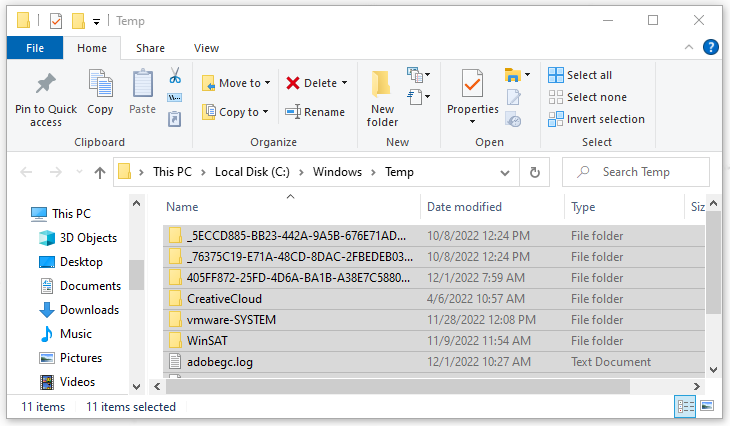 Then you can try your Avast again. If this method can't help, please try others.
Fix 3: Configure Windows Firewall Filter
As we mentioned, the firewall can block some third-party programs by mistake so you can change some settings to exclude Avast.
Step 1: Press the Windows key and input control panel to open it.
Step 2: Switch the View by: option to Small icons and then choose Windows Defender Firewall.
Step 3: Then choose Allow an app or features through Windows Defender Firewall from the left panel and make sure the Remote Assistance option has been enabled.
Fix 4: Set RPC Services Startup Value to Automatic
You can go to check if your RPC service works well on your computer. If the service has stopped working, the "Avast RPC server is unavailable" issue can happen.
The specific steps are as follows:
Step 1: Press the Windows and R keys together to open Run and input services.msc to enter and open the Services window.
Step 2: Then in your Services window, please locate Remote Procedure Call (RPC) and right-click on it to choose Properties.
Step 3: In its Properties window, make sure its Startup type is automatic; if not, please click the drop-down menu and then select Automatic from the menu options.
Step 4: After setting the startup value to automatic, click Apply and then OK. Then please repeat the step 2 and 3 to check the startup type for RPC Endpoint Mapper and DCOM Server Process Launcher services.
Then you can go to Avast to check if the RPC server unavailable error has been fixed.
Fix 5: Configure Network Settings
When your network adapter settings are configured improperly, some Internet connectivity issues can happen to affect the performance of Avast. Therefore, Avast RPC server unavailable error occurs.
Step 1: Launch the Run box and type ncpa.cpl and then press the Enter key.
Step 2: In the Network Connections window, right-click on the Internet you are using and choose Properties from the drop-down list.
Step 3: Under the Networking tab, please check the options of File and Printer Sharing for Microsoft Networks and Internet Protocol Version 6 (TCP/IPv6). Then click OK to save the changes.
Fix 6: Repair Corrupted Registry Files
The Windows registry is a database of information, settings, options, and other values for software and hardware installed on Windows. It is much important for a good performance of a program so you can try to repair Windows registry files with these simple steps.
Step 1: Type Regedit in your Run dialog box and press the Enter key.
Step 2: Go to the following location: HKEY_LOCAL_MACHINE\SYSTEM\CurrentControlSet\services\RpcSs
Step 3: Double-click on the folder under the RpcSs and then double-click on the registry from the right panel to correct the Remote Procedure Call.
Step 4: Input 2 into the box under Value data and click OK to save it.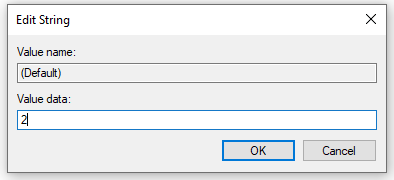 After that, please restart your computer and see if your issue has been resolved.
Fix 7: Reinstall the Avast Program
If all the above methods are useless, you can try to uninstall and then reinstall the Avast program. this method can fix some issues risen from the package installation process.
Step 1: Press the Windows and I key together to open Settings and then click on Apps.
Step 2: In the Apps & features tab from the left navigation panel, scroll down to locate and click on the Avast antivirus application. Choose Uninstall and then Uninstall again to delete the program.
Then you can go to the official Avast download website to download and install the program.
Fix 8: Update Your Windows
Updating your Windows is another effective fix for the Avast RPC server not available issue.
Step 1: Click Start (the Windows icon) and choose Settings.
Step 2: Scroll down to choose Update & Security and then Windows Update.
Step 3: Then select Check for updates. If updates are available, download and install them.
Fix 9: Perform a System Restore
Performing a system restore is the last resort you can have a try. Some sudden system errors or corrupted and missing files can make the "vast RPC server is unavailable" issue; if you can't troubleshoot the specific culprit, you can directly restore your system to the previous state when your Avast can perform well.
But this method is only available for those who have created a restore point; to create a restore point, you can refer to this article: What Is System Restore Point and How to Create It? Look Here.
Step 1: Press Windows + R to open a Run dialog box and type rstrui to launch the System Restore wizard.
Step 2: Click Next on the pop-up window and select the restore point you have created before. Click Next.
Step 3: To initiate the restoring process, click Finish.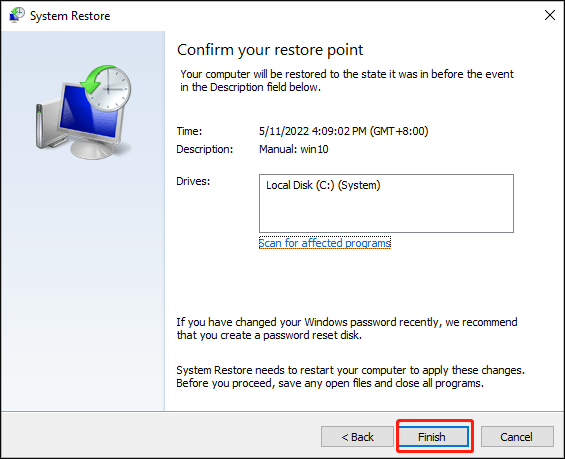 Then your computer will reboot and back to the previous state. You can check to see if the error is still occurring.
MiniTool ShadowMaker – Back up Your Data
The above multiple methods have given you some clues to handling the Avast RPC server unavailable error. They are useful to resolve this issue but you need to realize that when your antivirus stops working, that leaves a void for viruses sneaking into your system.
Any folders or files can be camouflage of viruses and malware so that you can't identify the potential danger.
Sometimes, Avast stops working for some sudden interruptions and the defender will lose effect. At that moment, your PC will be at risk of being attacked. That's why we recommend to back up your important data regularly.
A backup tool – MiniTool ShadowMaker – has been developed for a better backup experience for many years. Besides, sync, disk clone, remote backup, and more backup features, like incremental/differential backup, are provided in MiniTool ShadowMaker.
You can use this program to create a bootable media in case of boot failure caused by any malware attacks. Download and install this program and start your journey with MiniTool ShadowMaker.
Once you open this program, you will get a 30-day free version and you can click Keep Trial to continue. In your Backup tab, choose your backup source and destination. When you finish, you can choose Back Up Now or Back Up Later. The backup task will be in the Manage tab.
Tip: It is recommended to back up your data to an external hard drive.
Bottom Line:
Avast can protect your computer from malicious attacks, but when you encounter the "Avast RPC server is unavailable" issue, you are at risk of being attacked, which means your data can be lost at any time. The best way to prevent that is to back up your data regularly and MiniTool ShadowMaker can be your choice,
If you have encountered any issues when using MiniTool ShadowMaker, you can leave a message in the following comment zone and we will reply as soon as possible. If you need any help when using MiniTool software, you may contact us via [email protected].
Avast RPC Server Is Unavailable FAQ
What is the RPC server on a PC?
What is RPC? A Remote Procedure Call (RPC) is a protocol that allows different processes on a computer to communicate with each other to perform a task. An "RPC server is unavailable" error occurs when a Windows PC cannot communicate with another computer on the same network.
How do you restart an RPC server?
Press Windows + R > open the Run window.
Type services. msc > press Enter.
Look for DCOM Server Process Launcher > double click on it.
Check if the Startup type is set to Automatic and Service status is Running.
Once this is done, restart the PC and see if the problem is fixed or not.
Is RPC a vulnerability?
It's a critical Remote Code Execution (RCE) vulnerability located in the Windows Remote Procedure Call (RPC) runtime. The flaw, tracked as CVE-2022-26809, can be exploited over the network with no user interaction, possibly using multiple protocols as a trigger.
What are the benefits of RPC?
RPC supports process and thread-oriented models. RPC makes the internal message-passing mechanism hidden from the user. The effort needs to re-write and re-develop the code is minimum. Remote procedure calls can be used for the purpose of distribution and the local environment.