What drivers are needed for Windows 10?
Does Windows 10 install drivers automatically?
Where can I download drivers for Windows 10?
What is the latest driver for Windows 10?
Windows 10 comes with a set of drivers that lets Windows and computer hardware work well. Some of the Windows 10 drivers also allow Windows OS to communicate with connected devices like monitor, USB, SD card reader, printer, camera, webcam, microphone, mouse, keyboard, etc.
If some of the drivers on Windows 10 are missing or outdated, then the computer, hardware, or the plugged-in external device may not work properly.
Below you can learn how to download and install drivers for Windows 10 in 5 ways.
Way 1. Use Windows Update to Install Latest Windows 10 Drivers
The hardware and device manufacturers usually make newer drivers available in a Windows Update. You can update your Windows 10 OS to download and install the latest drivers.
You can click Start -> Settings -> Update & Security -> Windows Update.
Click Check for updates button under Windows Update. Windows 10 will automatically detect and install some of the default drivers.
Through the Windows Update, the drivers of many devices like monitors, graphics cards, printers, network adapters, etc. may be automatically downloaded and installed.
Optionally, after Windows update, you can also click View optional updates link if it is available, then click Driver updates tab, select the target driver and click Download and Install button to install the newer driver for the target device.
Way 2. Install Newer Windows 10 Drivers from Device Manager
You can also download and install the latest drivers for Windows 10 via Device Manager. Check how to do it below.
Press Windows + X and select Device Manager to open Device Manager in Windows 10.
In Device Manager, you can various computer hardware and devices. You can expand a category to check the names of the devices. Right-click the target device you want to install the latest driver, and select Update driver.
Click Search automatically for updated driver software, and Windows will automatically detect and install the newer driver for the device.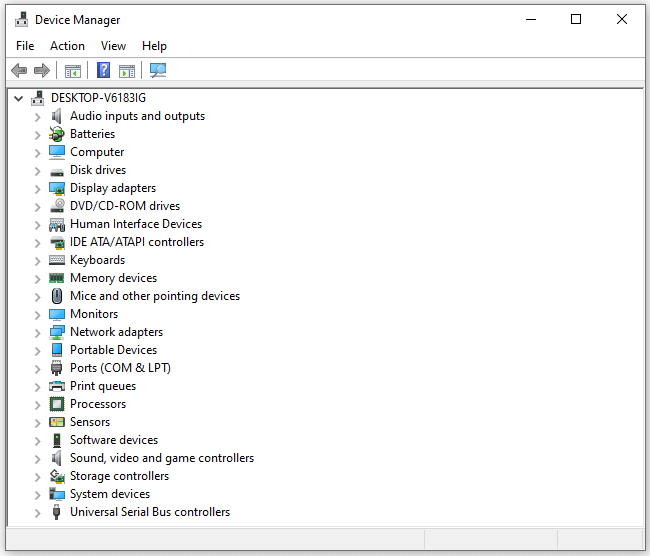 Way 3. Manually Download Windows 10 Drivers
For external devices, Windows 10 automatically download and install drivers for your devices when you connect them to your computer the first time.
If Windows doesn't find the corresponding driver for one device, generally you can go to the device manufacturer's website and download the driver software for your device.
Way 4. Use a Professional Driver Updater Software
Still, there are some professional driver updater tools online. You can install the free driver updater software to help you automatically download Windows 10 drivers.
Top 10 driver updater tools include:
Driver Easy
DriverPack Solution
Driver Booster
Smart Driver Care
DriverMax
Driver Talent
Avast Driver Updater
Device Doctor
DriverHub
AVG Driver Updater
Way 5. Download Drivers for Windows 10 from Best Driver Download Sites
Aside from the official website of the device manufacturer, you can also go to some best driver download websites to find and get related Windows 10 drivers downloaded and installed.
Some sites are for your reference:
https://www.driverguide.com/
https://www.techspot.com/drivers/
https://drivers.softpedia.com/
https://www.driverscape.com/
https://drp.su/en/catalog
https://www.soft32.com/windows/drivers/
https://www.nodevice.com/
This post includes 5 ways to help you download drivers for Windows 10 laptops, firmware, and related devices. Hope it helps.