The Killer Control Center service not running error is not a rare mistake on PC. Many users reported this problem on the internet, hoping to get help. In fact, it can be caused by various reasons such as outdated version and software interference. And there are some useful methods for users to fix the problem effectively by themselves.
What Is Killer Control Center
To be specific, the Killer Control Center is a program that you can use to view & manage the networking performance of your system.
By default, every application installed on your computer will be treated equally while using the internet connection. This may lead to a slow speed on computer.
The Killer Control Center is able to help you examine all the applications installed on the computer and then set priority properly so that the most speed-critical ones can get first access to your bandwidth.
ou may ask yourself do I need Killer Control Center, but the answer varies from person to person.
Tip:
MiniTool Solution
offers various programs to help users solve disk problems, capture screen, backup system, and recover data. It also provides a lot of articles to teach people how to solve the problems like
Windows 10 running slow
step by step.
MiniTool Power Data Recovery TrialClick to Download100%Clean & Safe
Killer Control Center Service Not Running Error
A large number of users said they experienced Killer Control Center service not running error when trying to use it as usual.
Killer control center is not running and website is down.
Hi, I'm trying to open the app killer control center, but it says 'service not running'. I tried to reinstall the app, but when I got to the website, it says the website is suspended. Any idea? I'm using an alienware 15 with the killer 1435.– Posted byu/zen1706 on Reddit
byu/zen1706 said he had tried to reinstall the app when finding Killer Control Center not working but failed. He is just one of many users who are having problems with the Killer Control Center.
Killer Control Center Related Problems
In addition to "service not running", you may also encounter the following errors while using Killer Control Center:
Killer Control Center won't open.
Killer Control Center no Killer network interfaces connected.
Killer Control Center error during bandwidth test.
…
How to Troubleshoot Killer Control Center Not Running
Fix One: Restart Your Computer
Press Windows + X to open the WinX menu.
Navigate to the Shut down or sign out option at the bottom.
Select Restart from the pop-up menu.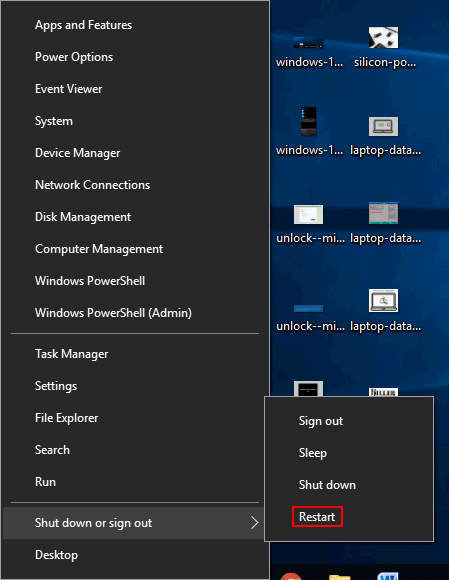 Fix Two: Turn-off Antivirus Programs on Your PC
You may have different antivirus tools to help you protect the system and important data. However, they may interference with some apps installed on your device and cause many issues. Therefore, when your Killer Control Center says Service Not Running, you should try to solve the problem by turning off all the antivirus programs temporarily.
If this still failed, you may as well uninstall the antivirus tools:
Press Windows + S.
Type Apps & features and press Enter.
Select the antivirus software from the apps list.
Click on the Uninstall button.
Click Uninstall again in the pop-up window to confirm.
You can also scroll down to click Programs and Features under Related settings. Then, select and uninstall the antivirus program by clicking Uninstall.
Fix Three: Update Killer Control Center
You can visit the Killer Control Center official website.
Find and download the latest version.
Install the new version on your computer manually.
Also, you can open Microsoft Store -> select Downloads and updates -> choose Killer Control Center -> click Get updates.
Fix Four: Run the Killer Network Service Automatically
Press Windows + R.
Type msc and press Enter.
Look for Killer Network Service and double click on it.
Select Automatic as the Startup type and click OK.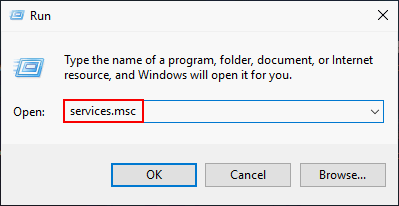 Fix Five: Uninstall & Clean-install the Killer Control Center
You should uninstall the Killer Control Center by following the steps mentioned in Fix Two. Then, go to clean-install it again by deleting the Temp folder.
How To Easily Recover Deleted/Lost Files On PC In Seconds – Guide.