What Is SharePoint?
In general, SharePoint is a web-based platform from Microsoft that natively integrates with Microsoft Office. It combines many applications including intranet, extranet, document management, content management, and personal cloud.
Microsoft SharePoint can help to empower teamwork with dynamic and productive team sites – simple sharing and customizing sites for seamless collaboration are supported. Besides, SharePoint allows sharing common resources and apps on home sites and portals, raising organizational efficiency, and build cohesion & inform your employees via intranet, etc.
Furthermore, SharePoint offers rich content management and your organization can maximumly harness collective knowledge. SharePoint also helps transform business processes to complex operational workflows.
If your organization has a need for intranets, team sites, and content management, download Microsoft SharePoint. How to get this tool? Find details from the following part.
SharePoint Online & SharePoint Download Windows
According to Microsoft, it offers two options – SharePoint Online and SharePoint Server.
SharePoint Online (Got via Office 365)
SharePoint Online is a cloud-based software as a service that can be used to store & share information and use it collaboratively. It is bundled in Microsoft 365 subscriptions (Microsoft 365 Business Basic, Business Standard, and Business Premium) but it can also be got separately and your organization doesn't need to maintain your own server.
Related post: Download and install or reinstall Microsoft 365 or Office 2021 on a PC or Mac
To access SharePoint Online, go to its official website: https://microsoft.sharepoint.com/, sign in to your work or school account, click the app launcher in the upper left corner, and choose All apps > SharePoint.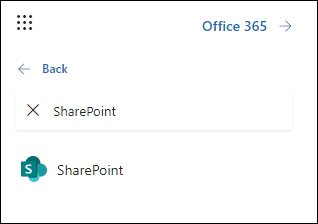 SharePoint Server 2010/2013/2016/2019 Download
SharePoint On-Premises is also called SharePoint Server. Organizations can deploy and manage SharePoint Server on-premises or via the subscription of Office 365 to make the best of the latest features. SharePoint Server supports other features, for example, modern search/lists and libraries/web parts and authoring, etc. The organization is the host, using its own servers.
Microsoft has released multiple versions of SharePoint Server and if you need, download one by clicking the following links:
Microsoft SharePoint Download for Mobile
If you want to use the SharePoint mobile app, you can still download and use it to reach intranet content, search for sites/team site activity/files, read news from your organization, find people and content, etc.
In terms of the SharePoint mobile app for Android, you can get it via Google Play Store. To download Microsoft SharePoint for iOS, access Apple App Store.
Final Words
That's almost the information about SharePoint download for Windows (SharePoint Server) and Microsoft SharePoint download for mobile (iOS & Android). If you need one, follow the instructions above to get SharePoint for team collaboration.