This article from
MiniTool organization
gathers most of the interesting Xbox Series X memes together, including memes of Xbox Series S. It also shows you the Xbox Series X vs PS5 memes.
What Is Xbox Series X Meme?
A meme, literally, is an element of a culture or system of behavior that may be considered to be passed from one individual to another by nongenetic means, especially imitation. To make it easy, a meme of something is a thing that makes use of a kind of character of "something". Such character can be the logo, shape, appearance, design, color, function, theme, conception, idea, etc. of the "something".
Therefore, the Xbox Series X Memes are a series of things that are related to Xbox Series X; they can be anything!
Related article: Seagate Game Drive for Xbox HDD/SSD/Game Pass/Cyberpunk 2077
Xbox X Series Memes
They are a lot of memes of Microsoft Xbox Series X created by Xbox fans or enthusiasts, mocking the design of the console. The Xbox Series X console can be placed vertical or horizontal. Yet, Microsoft chooses to showcase it in its monolithic configuration, making it look more like a mini PC tower than a typical game console.
Next, we will introduce some popular and funny Xbox Series X memes.
1. Xbox Series X Fridge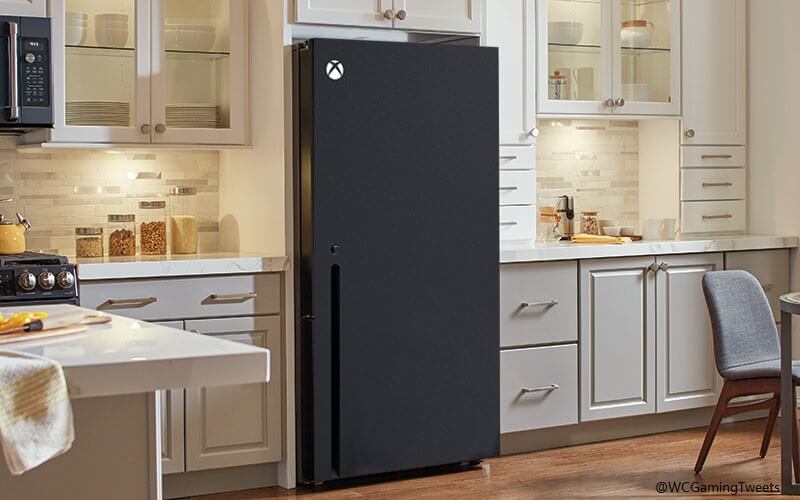 Windows Central Gaming published this picture on Twitter on December 13, 2019. In this picture, there is a refrigerator that looks like a big Xbox Series X console, a black cuboid with a white Xbox logo.
Instead of been irritated by this meme, Xbox took it in stride and produced a few IRL fridges made to the similar specs of the Xbox Series X. Xbox gives them away to us including you and me through a giveaway. https://twitter.com/Xbox/status/1321496994754428928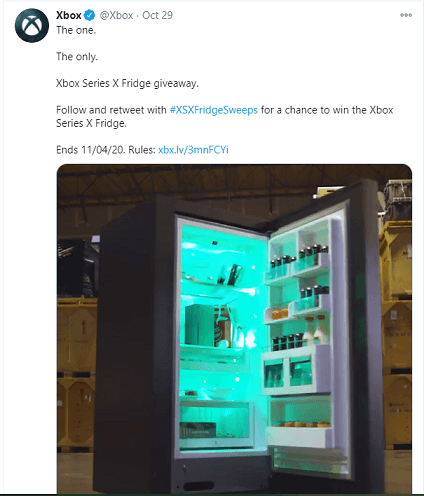 2. Xbox Series X Meme – RPG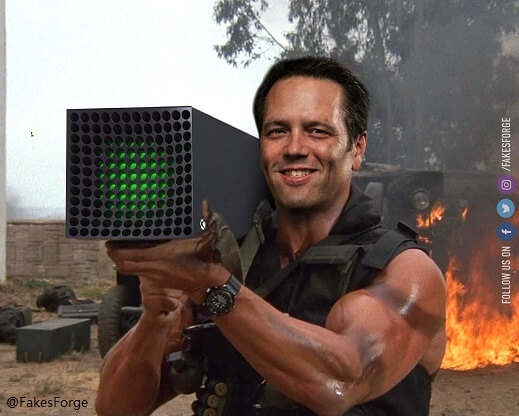 This funny picture was published on Twitter by Fakes Forge on Dec 13, 2019. It shows a smiling face of Phil Spencer (the vice-president of Gaming at Microsoft); while on the shoulder of Phil, there is a weapon (seems like an RPG or something). And, behind Phil, the truck is burning; and, there are dead people bodies on the ground and other battlefield matters.
"Phil Spencer on The Game Awards 2019 (Colorized)" said Fakes @FakesForge. And The Game Awards is an annual awards ceremony honoring achievements in the video game industry.
3. Xbox Series X Meme – Skyscraper
A Twitter user called The Onion twitted the above picture on Dec 14th, 2019. In the picture, the black Xbox console is among the buildings in a city, just looks so harmonious, right?
"Microsoft Unveils New 40-Story-Tall Brutalist Xbox Series X" described by The Onion. And, someone was made laugh at it, saying that it's basically a black version of the Verizon building in New York, but less ugly.
4. Xbox Series X Meme – Odyssey
This picture is posted on Reddit by a user whose username is u/Life_is_Hella_Dank in early January 2020.
5. Xbox Century Collaboration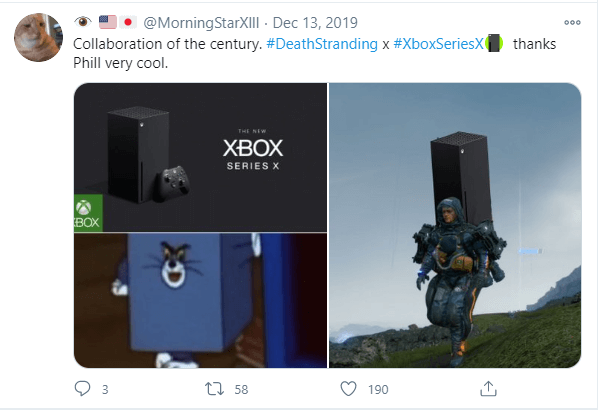 @MorningStarXIII pasted two pictures in his tweet on Dec 13, 2019, one comparing Xbox Series X box with the cubic cat Tom (an animation character in Tom and Jerry) while the other put the console on the back of Phil in a game background. "Collaboration of the century. #DeathStranding x #XboxSeriesX thanks Phill very cool."
6. Xbox Series X Meme – GameCube
Levi created an Xbox Gamecube and showed it to us from his Twitter account on Dec 13, 2019. "We're finally getting a sequel to the Gamecube!!" said he.
7. Dave's Series X Burger
Windy's adopt the "top" conception of the Xbox Series X gaming box and applied it to her hamburger. Finally, we get the above Windy's Dave's Series X Burger. It contains "10 patties of fresh, never frozen Canadian beef", and "this is our dream".
8. Xbox Series X Meme 2001: A Space Odyssey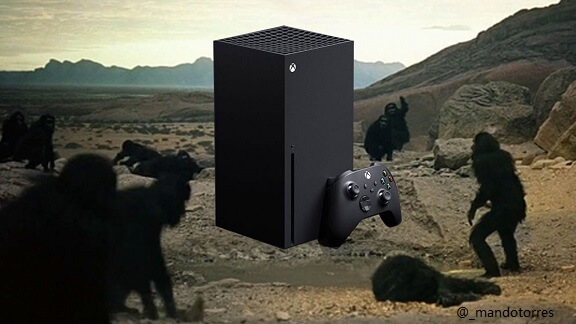 This is a scene from the film 2001: A Space Odyssey. In the scene, original, there are some chimpanzees, anthropoids, or some primates. Yet, @_mandotorres puts the console and controller set of Xbox Series X into the scene with little discord. After all, they are all black.
Xbox Series S Memes
Together with the Xbox Series X Memes, Xbox Series S is also a theme of memes though it is the smallest Xbox to date.
1. Xbox Radio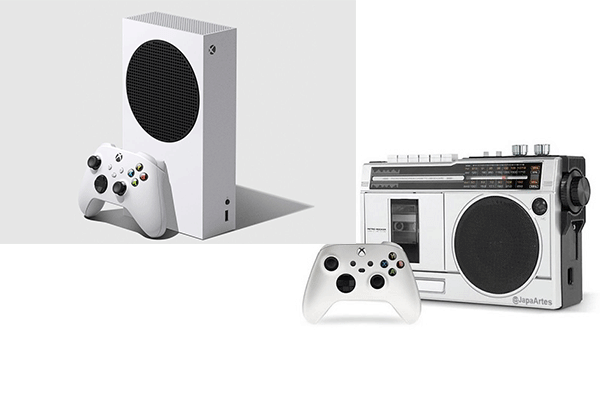 Some people think the console of Xbox Series S looks like a radio. How about you?
2. Xbox Boombox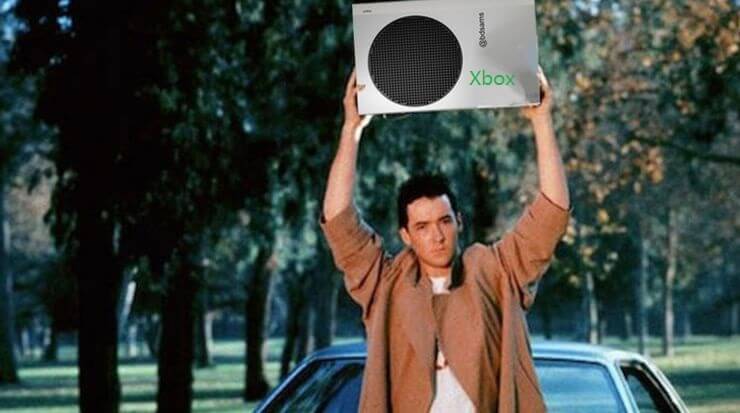 Moreover, having been inspired by the radio idea, someone thinks John Cusack should hold the Series S console to Ione Skye's window to win her back instead of a speaker. This is a romance film called Say Anything released in 1989.
3. Xbox Washing Machine
Lol, can't be more creative, those geniuses!
4. Xbox Drive-Thru Speaker
This seems to be the most proper meme so far. Gabriele Baroncini replied to the release post of Xbox Series S on Twitter with this picture of a drive-thru speaker, and Xbox replied to him with "Yeah can we get a subscription to @XboxGamePass? Hold the disk drive".
Memes of Bothe Xbox Series X and S
1. Xbox Speaker System
Perfect match, right? I really admire the imagination of those guys. After all, they have brought us much pleasure in our boring daily life with Xbox Series X Memes. 
2. Down Up Down Consoles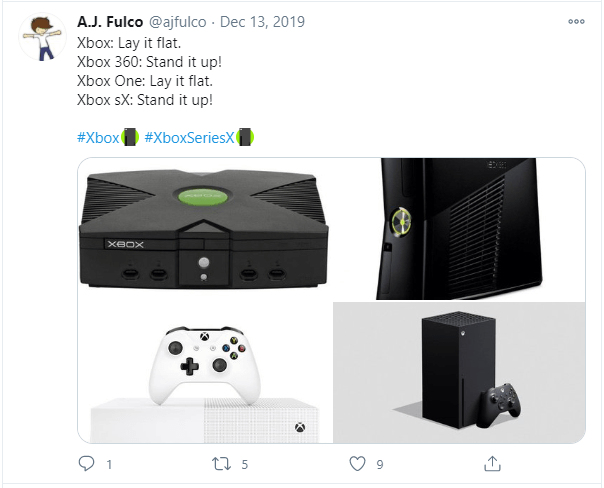 Xbox: Lay it flat.
Xbox 360: Stand it up!
Xbox One: Lay it flat.
Xbox S/X: Stand it up!
…
3. Xbox Console Complicated Names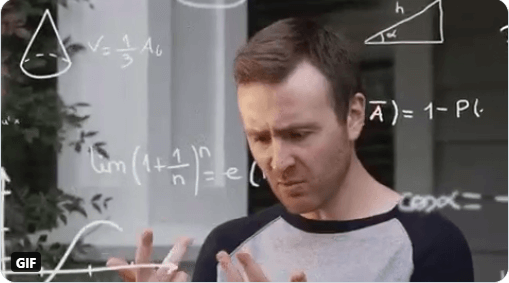 A Twitter user named Jono Pech find that the name of Xbox consoles of all generations may be calculated by extremely complicated formulas:
Xbox
Xbox 360
Xbox One X
Xbox Series S
Xbox Series X
…
PS5 vs Xbox Series X Memes
Besides Microsoft Xbox, some memes that imitate Sony PlayStation. And, memesters even compare Xbox Series X with PlayStation 5 in memes.
1. Internet Modem vs Refrigerator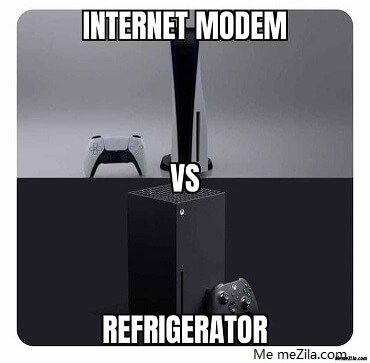 It's official. It's the battle we've all been waiting for.
2. The Love Story of Xbox and PS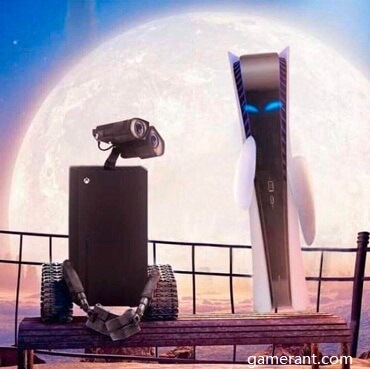 Just like the love story of Wall-E and EVE (two robots) in the film WALL-E, could the relationship between Xbox Series X and PlayStation 5 become intimate? 
Related Articles