Deleted Mac Partition by Mistake? Quickly Recover Data Now!
Top Reasons for Partition Loss on Mac
When using a Mac computer, users should save some important files on the internal hard drive. Due to some reasons, the partition on the computer may get lost accidentally. If users deleted Mac partition by mistake, the data on that partition will definitely get lost as well.
To avoid partition loss issue, users should know the reasons behind it. Here are some common reasons.
Partition table loss or damaged
Mistaken partition deletion
Improper partition resizing
Bad tracks/sectors
Unexpected system shutdown
Operation system or file system shutdown
Now, users know the main reasons for data loss issue on Mac. Then, in their daily use, users should do their best to avoid these causes. However, if the partition loss issue happens unfortunately, some users may ask how to recover deleted partition Mac free?
Actually, as long as the drive which contains the lost partition is not physically damaged, or the data on the lost partition is not overwritten by new data, users can use a Mac data recovery software to recover data from lost partition Mac.
MiniTool Mac Data Recovery is such a software that can be used to restore files from hard drives, memory cards, SD cards, and more on Mac. It has four recovery modules and the Lost Partition Recovery mode is the target module users need to use to solve deleted Mac partition by mistake issue.
Then, in the next part, we will tell users how to recover data from lost partition Mac with MiniTool Mac Data Recovery.
How to Recover Deleted Partition Mac Free
Users should first download and install this software on Mac. Now, press the following button to get this software. After that, they can follow these steps to restore data from lost partition Mac.
Then, they can follow these steps to do the job.
1. Open MiniTool Mac Data Recovery.
2. Select the Lost Partition Recovery module to continue.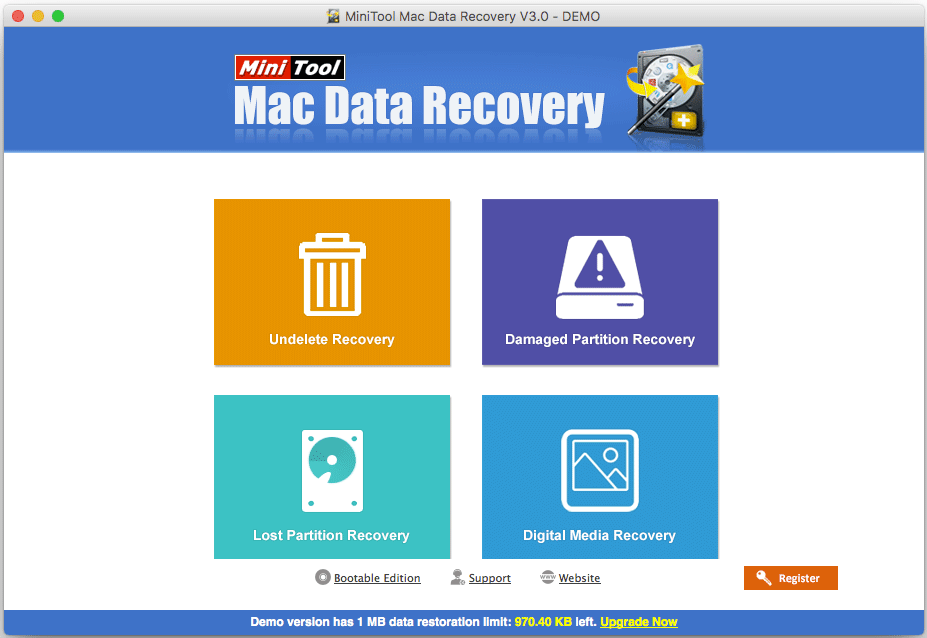 3. The software will show users the partitions it can detect on the software. Usually, there is more than one partition. Users can choose the target one according to the drive' capacity and information that are shown on the interface.
After selecting the target lost, users need to press the Scan button to start the scanning process.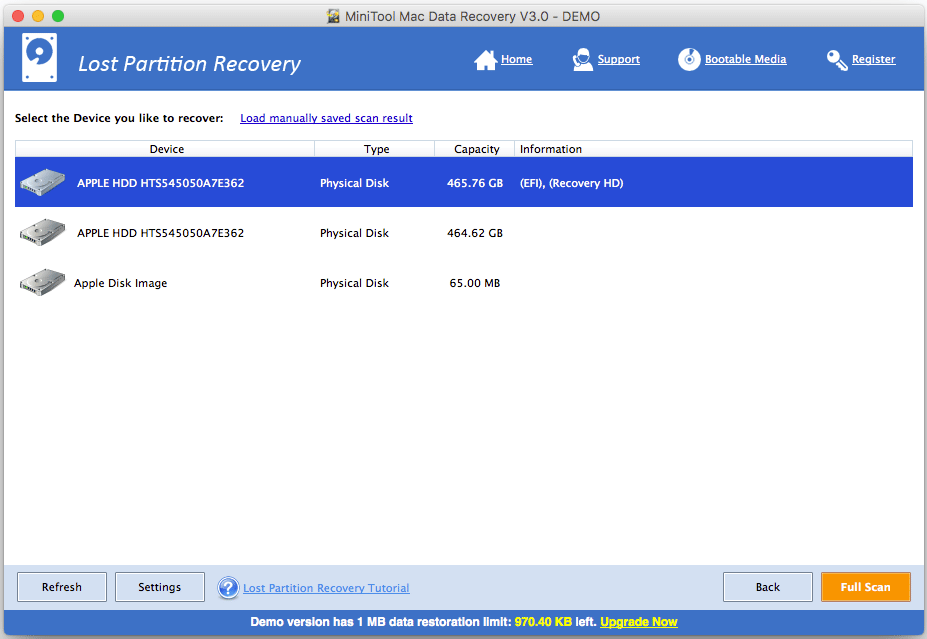 4. When the scanning process ends, users can see the scan results that are listed by path. Users need to open each path to view the detailed items and then choose the file they want to restore.
On the other hand, users can also use the Type and Find features of this software to find their needed data easily.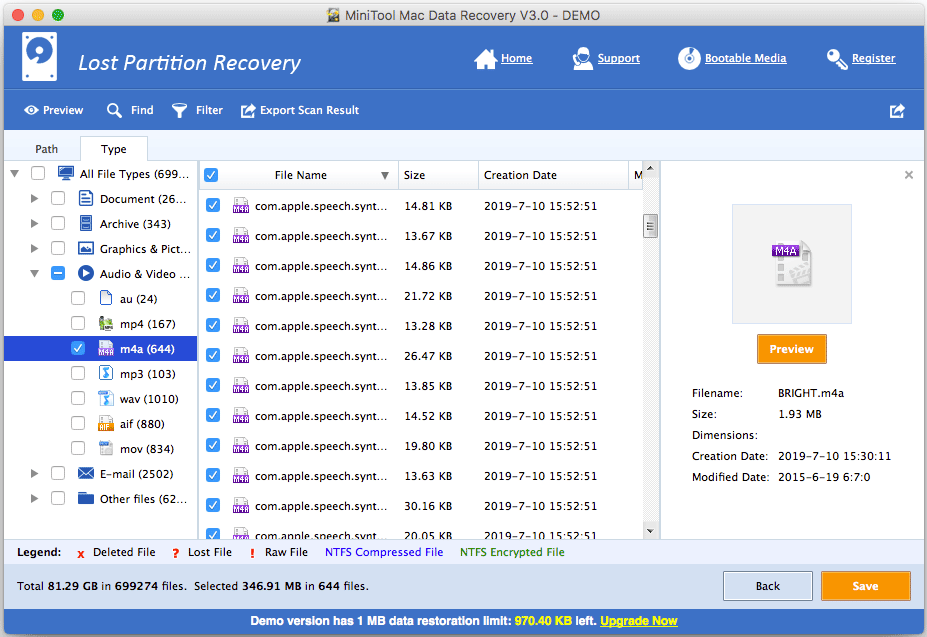 5. After checking the files users need to retrieve, they need to press the Save button and then choose a suitable path to save these files.
With this free software, users can only restore 1MB data. If users want to recover more files, they need to enter the MiniTool official store center to get a full edition.