Filter Photos
When using MiniTool Photo Recovery to recover the lost or deleted photos, users need to select the target drive to scan. After scanning, this photo recovery software will display a great number of digital media data.
If users look for desired photos one by one, operations will be quite troublesome. However, users can use the "Filter" feature of this software to filter and find the needed photos quickly.
In the following content, we will show users how to use this function to find the desired items easily and quickly.
How to Filter Photos in MiniTool Photo Recovery
1. When the scanning process ends, users will see the scan results' interface. On the left bottom of the interface, there is a "Filter" button. Users should press this button to enter the "Filter" interface.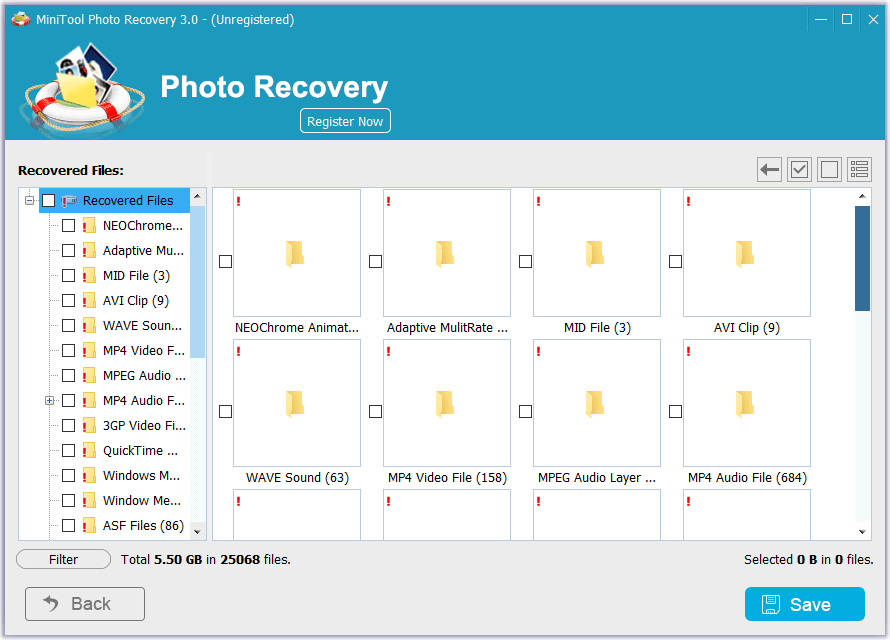 2. In the "Filter" interface, the "By Filename/Extension" option under the "Use Filter" section is selected by default. If users want to filter photos by filename/extension, they can open the drop-down list to choose their desired option.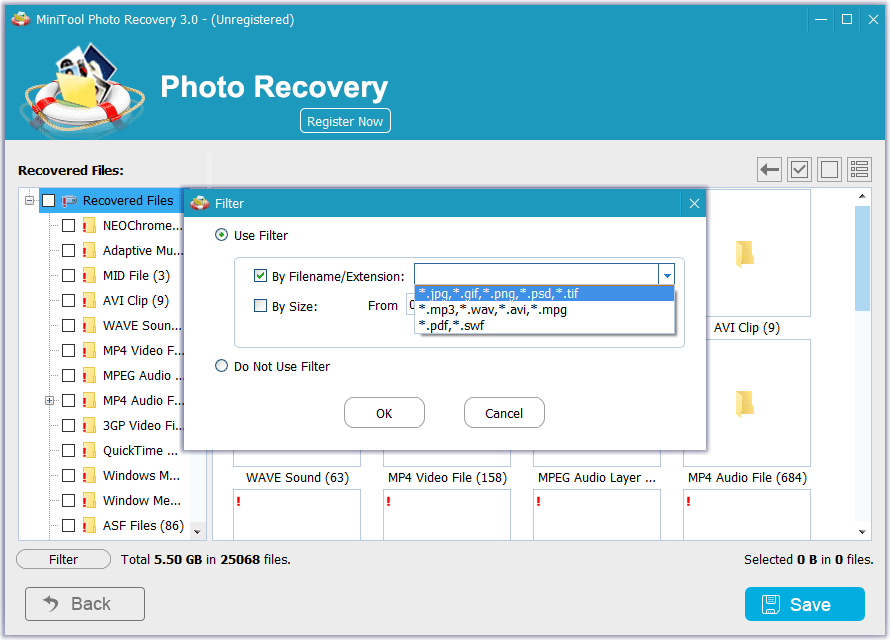 The "By Size" option allows users to filter photos by size. Users can custom the file size they want to recover using this option. Besides, users can use these two options meantime.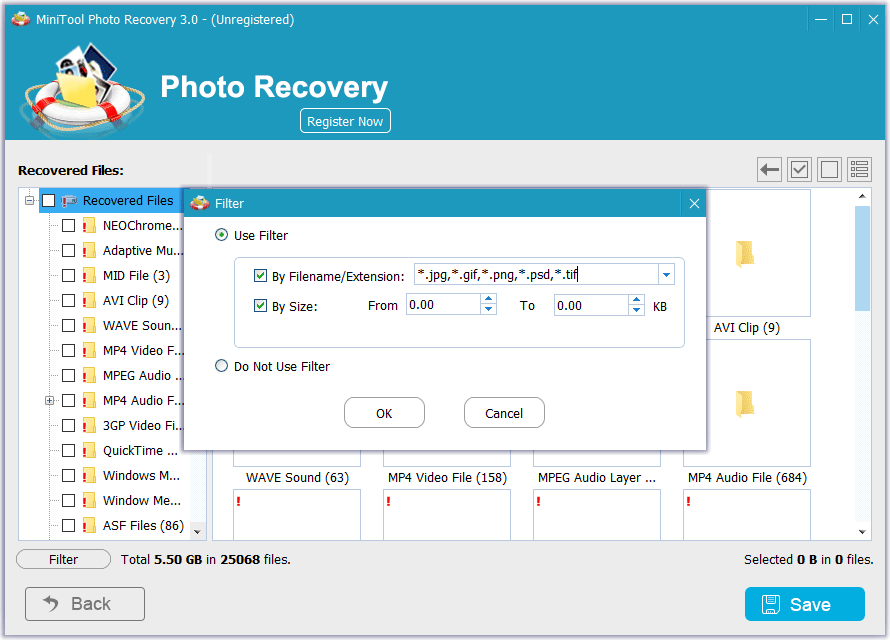 3. After deciding the filename/extension and size of the desired photos, users need to press the "OK" button.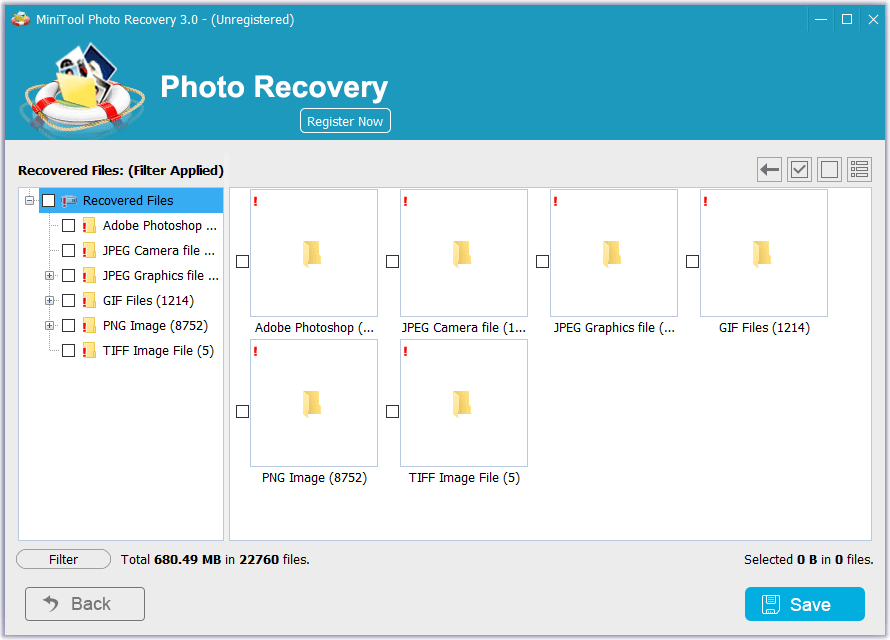 Now, users will find that data have been reduced a lot compared with previous scan results, and all data displayed here can meet conditions they set. Just check photos they want to recover and click the "Save" button to save desired photos to a location on the computer or the USB drive which is connected with PC.