Office Stuck on We're Getting Things Ready
Microsoft Office, or Office for short, is a set of powerful office-related desktop applications, generally including Microsoft Word, Microsoft Excel, and Microsoft PowerPoint. It is widely used by students and workers.
However, it runs into errors often. For example, some users may encounter an error message saying "Sorry we are having some temporary server issues" or "Word has run into an error". Now in today's article, we are going to talk about an Office installation stuck error - Office we're getting things ready.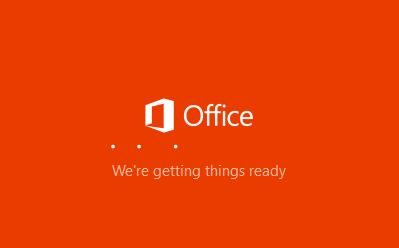 When you are stuck on we're getting things ready screen in the Office re-installation process, you can try the methods listed below to get rid of it.
Fix 1. Run the Office Installer As an Administrator
According to the web, the biggest reason for "Office stuck on we're getting things ready" is because the application requires administrative privileges to complete the installation. In this case, you need to right-click on the Microsoft Office installer and select the "Run as administrator" option from the context menu.
Fix 2. Run Office Installer in Compatibility Mode
When Office is stuck on we're getting things ready window due to compatibility issues on your computer, you can run the Office installer in the compatibility mode.
Step 1. Right-click the Microsoft Office installer and choose Properties.
Step 2. Move on to the Compatibility tab.
Step 3. Check the checkbox next to "Run this program in compatibility mode for:" and choose Windows 8 from the drop-down menu.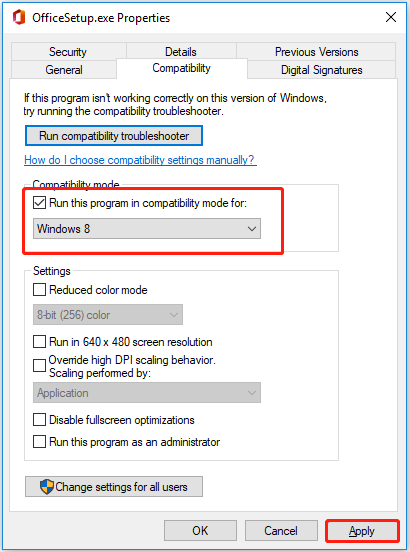 Step 4. Click Apply to save your changes. Then re-install the Office to check whether the message "We're getting things ready" disappear.
Fix 3. Repair Microsoft Office
Microsoft provides an effective built-in quick repair tool to repair Office. Therefore, if you cannot reinstall Office even as an administrator or in compatibility mode, you can follow the steps below to repair Office.
Step 1. Open Control Panel using the Windows search box, and click Programs and Features.
Step 2. Find and right-click the Office application to select Change. You need to choose Yes in the User Account Control window.
Step 3. In the pop-up window, choose Quick Repair or Online Repair based on your situation according to the on-screen instructions.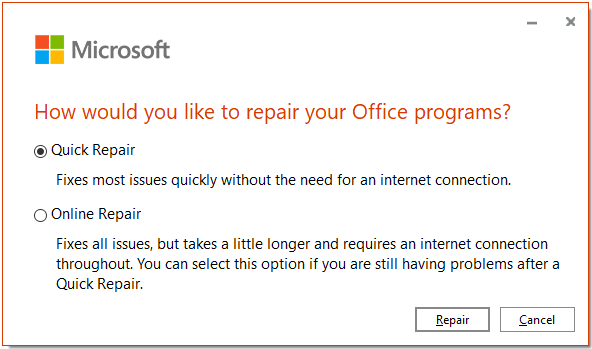 Step 4. Follow the instructions on your computer to finish this task. Then re-install the Office again to check whether the "Office stuck on we're getting things ready" issue has been solved.
Fix 4. Use Microsoft Support and Recovery Assistant
Microsoft Support and Recovery Assistant is a free diagnostic tool provided by Microsoft. It helps to find and fix problems with applications such as Microsoft Office, Office 365, etc. If all the solutions listed above fail to work, you can try to download and use Microsoft Support and Recovery Assistant to fix Office installation problems.
How to Recover Lost/Deleted Office Files
If your Office files get lost due to mistaken deletion, virus invasion, disk failure, or other reasons, you can try using MiniTool Power Data Recovery to get them back.
MiniTool Power Data Recovery is the best free data recovery software that is used to retrieve Office files, pictures, videos, audio, emails, and other types of files. It is the primary data recovery tool in many scenarios, such as Windows Pictures folder is missing, the Recycle Bin is grayed out, and so on.
It offers you easy operations and concise interfaces that can help to perform data recovery easily.
Now you can download the MiniTool Power Data Recovery Free to retrieve 1 GB of files totally for free.
Conclusion
This article shows how to fix the problem of "Office stuck on we're getting things ready". Hope you can remove this message by using the solutions describes above.
If you come across any other good solutions to deal with this issue, welcome to leave them in the comment zone to help more users.